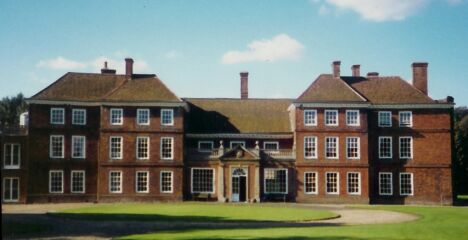 Lullingstone remains an ecclesiastical parish with the Church of St. Botoloph's standing on the lawn of Lullingstone Castle, since Tudor times the seat of the Hart Dyke family.
In the Domesday Book of 1086 there were three manors and two churches. St. Botolph's lay in Lullingstone, the settlement of Lul's people, while on Lullingstone Roman Villa site stood the Church of St John in Lullingstane, the stone of Lul's people, perhaps referring to the stone villa building still in evidence on the ground when the Anglo-Saxons (or Jutes in this area) arrived.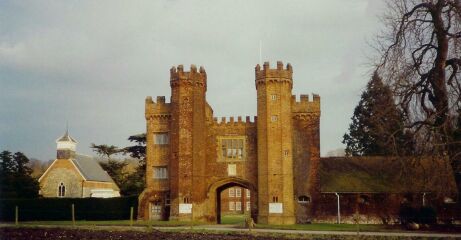 While Lullingstane failed to develop - the parish being united with Lullingstone in 1412 - the Lullingstone site became the centre of the vast estate of the Hart Dyke family. The present gate-house dates from the 1490s and the Castle from the same period, but with many alterations masking its Tudor past, not least of which is its C18th façade. The Church is accessible during most days, but the Castle is only open at weekends in the summer months. Check www.lullingstonecastle.co.uk for the opening hours of Lullingstone Castle and Tom Hart Dyke's World Garden.
The Roman villa excavated in the late 1940s into the 1950s is owned by English Heritage and is open most days of the year.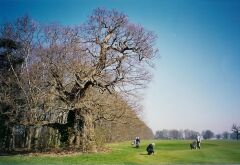 Lullingstone Park, a former deer park, to the Castle, is now public open space. Much of it is a Site of Special Scientific Interest and it it renowned for its chalk grassland, woodland and one of the largest collections of ancient pollarded trees, some over 700 years old, in the south-east. Kent County Council runs a Visitor Centre along the river from the Castle, while at the west end at Park Gate, is the entrance for public access and to the golf courses. Alongside the golf shop lies public toilets, restaurant and bar.
---
Susan Pittman
Updated by FELHS in 2020